On July 26, the first day of 2022 AACC (Annual Scientific Meeting & Clinical Lab Expo), the exhibition attracted thousands of attendees and exhibitors from medicine research, healthcare and related fields to visit 797 exhibiting companies. They gathered at the McCormick Place Convention Center, Chicago, Illinois USA to discuss further advancements of the medicial industry and Global health issues.
Yeasen booth moments
There is an endless stream of people who come to consult, and the staff of Yeasen Biotechnology introduced our products and services for biotech customers and answered their specific questions carefully. Yeasen provides enzyme raw materials for Basic Biological Research, Biopharmaceuticals and Vaccines, and Diagnostic Tests. Enzyme is our main business. Yeasen also covers products related to IVD, PCR, NGS, mRNA, Protein, Antibody etc. We exchanged the contact information to discuss the details of future cooperation. The exhibition is ongoing, welcome to Yeasen's booth (No.4551). Thank you for your support and affirmation of Yeasen!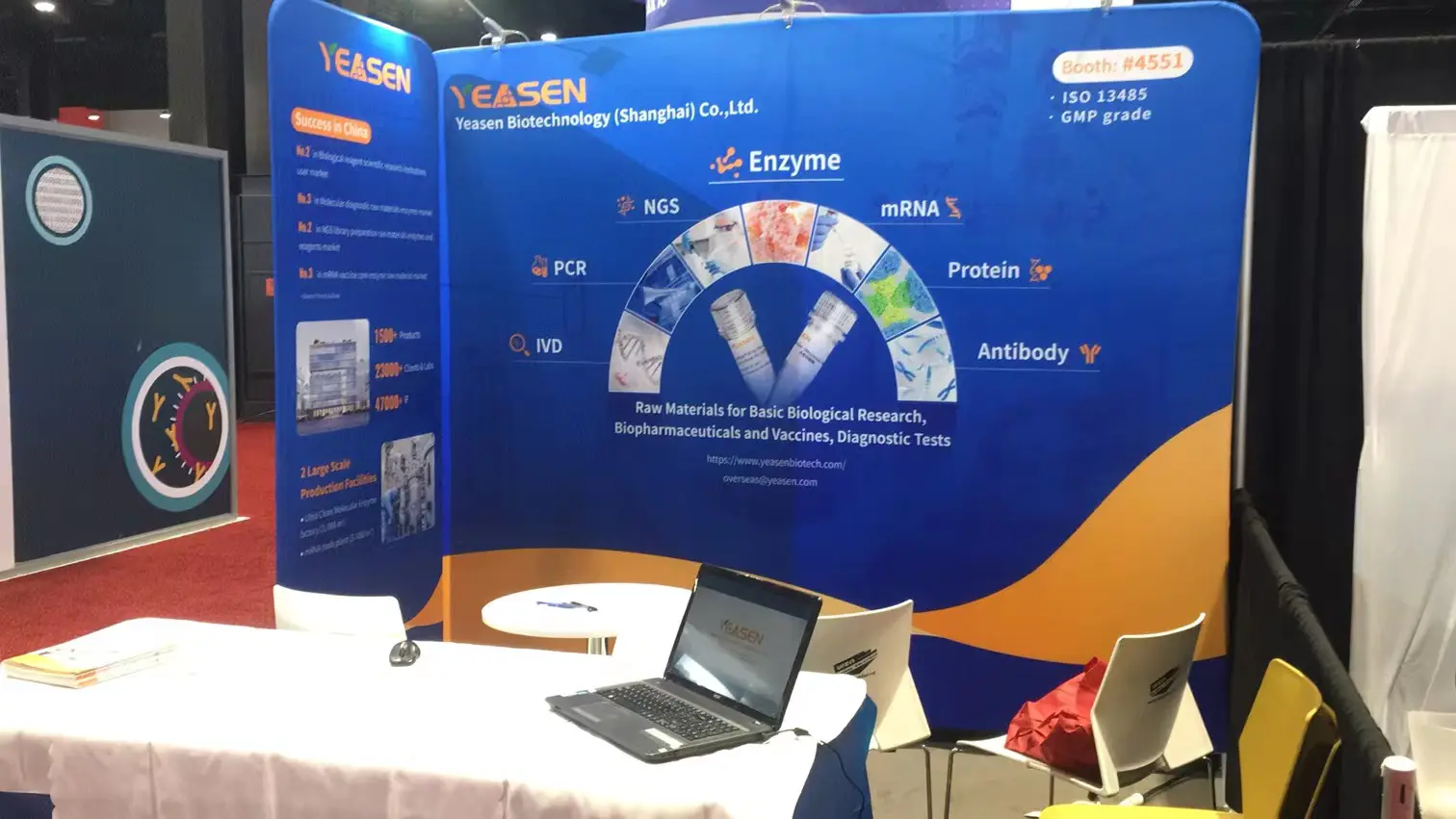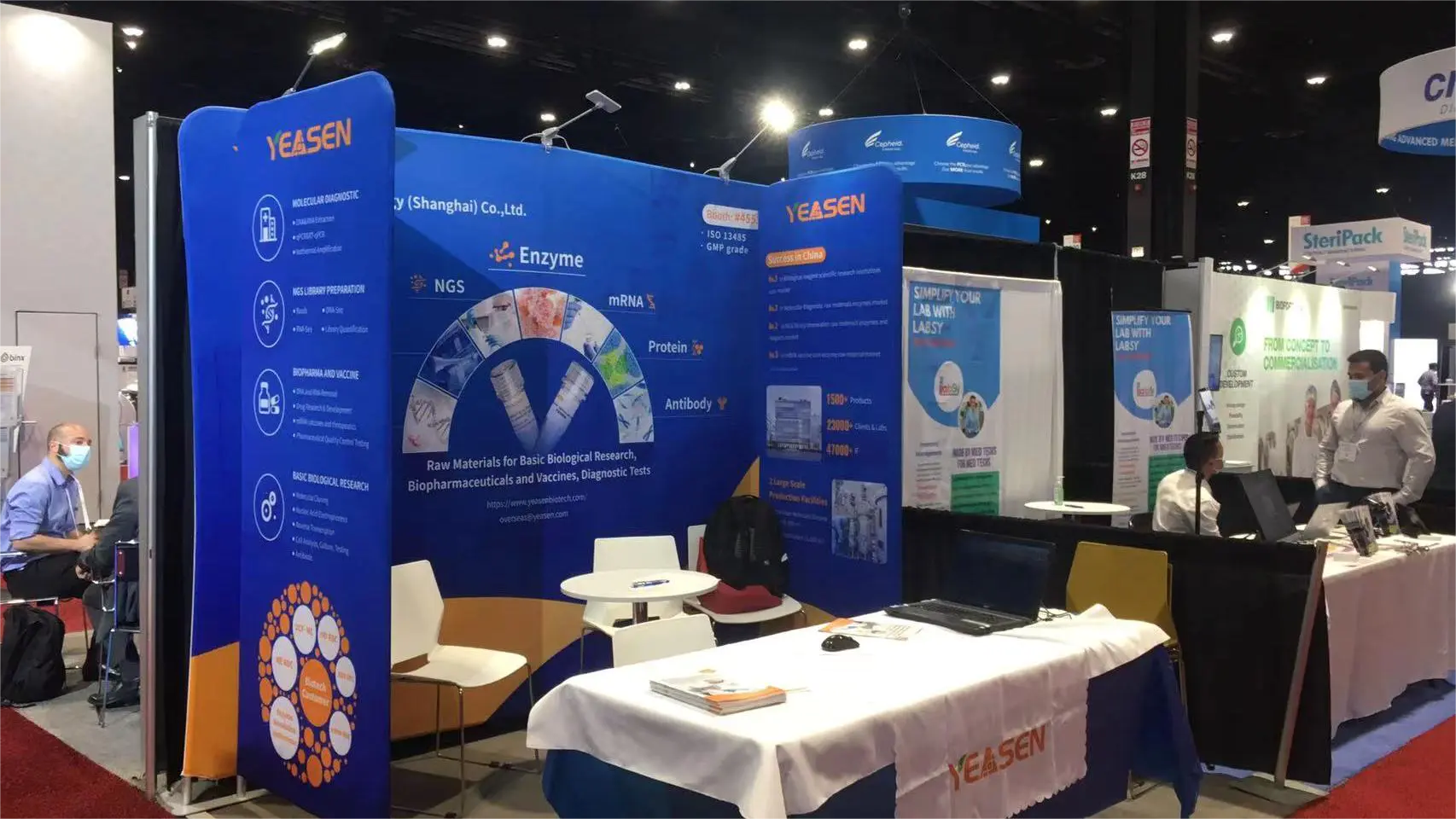 Products Recommended
Enzymes and related
About Yeasen Biotechnology
Focusing on the core raw materials of the life science industry, Yeasen Biotechnology (Shanghai) Co., Ltd. is a biotechnology company engaged in the research and development, production and sales of three major categories of biological reagents: molecules, proteins and cells. Yeasen has become an excellent high-tech enterprise in China, and has both independent R&D capabilities of core technologies of molecular enzymes, proteins, antibodies, nucleic acids, and cells, and large-scale production capabilities of related enzymes raw materials. Products are widely used in the field of life science research, diagnosis and detection, and biomedicine.